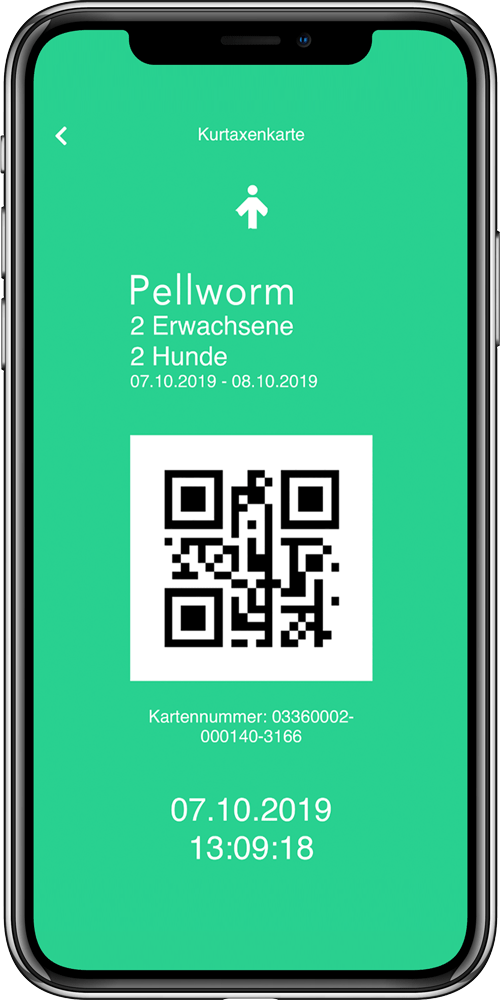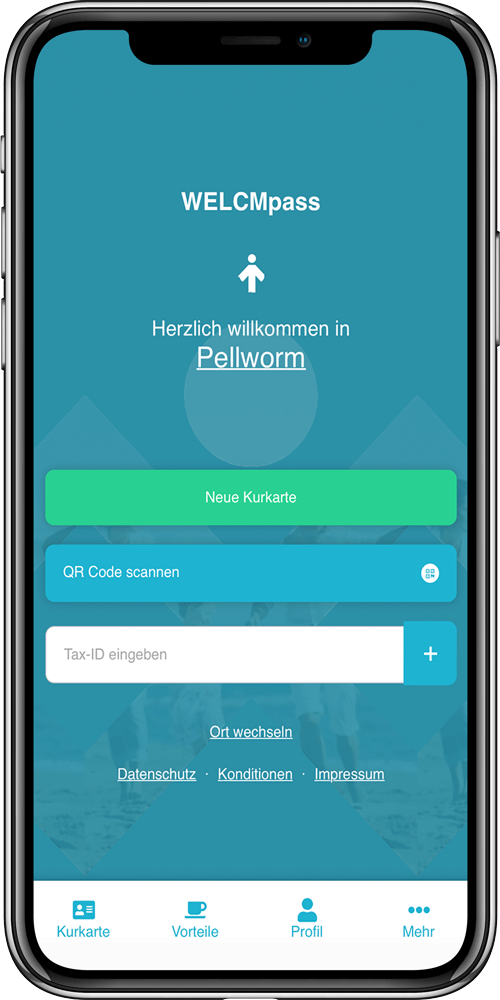 Online tax app: Your advantages as a holiday guest!
Save time and money with discounts at numerous shops, restaurants, establishments and events.
Why is there a visitor's tax app?
In many communities a visitor's tax is mandatory. Our app shows you when you arrive in a municipality with compulsory visitor's tax. Long queues in front of the visitor's tax machines, rummaging for coins and paper chaos were yesterday. Buy your tax ticket conveniently online – on site or at home.
Overnight guests save additional time and effort: when paying the visitor's tax the registration form is automatically generated and made available to the landlord.
And best of all, when you pay your visitor's tax with the app, numerous shops, events and facilities offer you discounts – for example, a discount on your restaurant visit or reduced admission. This makes paying the visitor's tax fun!
Scan QR Code now and install the free app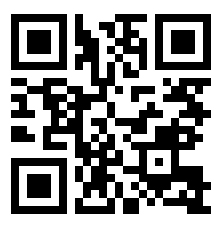 Your tax card on your smartphone
No more notes, no more paper receipts. A printout is possible on request.

Save money!
Take advantage of discounts in shops, facilities and at events.

Payment
Pay your visitor's tax directly and conveniently via your smartphone. Also possible from home / in advance.

Fellow travellers
Pay also for your fellow travellers and "distribute" the tax card to their smartphones.

Are you often in the same place?
The app automatically informs you when you have purchased a right to an annual spa ticket!

At a glance!
See in which municipalities your spa card is additionally recognised.
 WELCMpass – Your visitor's tax app
Download the "WELCMpass" app free of charge.
The app automatically informs you about your visitor's tax liability – or you can scan the QR code with your smartphone, which is displayed in your guest room/holiday accommodation.
You purchase the spa card directly on your smartphone – anonymously without giving personal data, or by registering (necessary, for example, to receive an annual tax card and benefit from reduced tax rates).
You make the payment directly on your smartphone. The valid spa card is then on your smartphone.
Shops, restaurants, event organisers etc. that grant discounts on paid visitor's tax deposit vouchers in the app. After paying the tourist tax, simply show the voucher, have it validated and enjoy the discount!
Printout via ec-card terminal or own printer.
Of course the spa card can also be purchased anonymously.
Guide2 GmbH
Kleiweg 1
25881 Tating
Deutschland
Tel.: +49 4863 998969-0
Fax: +49 4863 998969-9
E-Mail: info@guide2.info